Mezzolombardo (Trento), December 15 2017 – During the Open Day at Martino Martini Institute, a group of students who took part of the Traineeship-School System (Alternanza Scuola-Lavoro) BalcAnimazioni 2017 gave a speech about the activities they carried out in Kosovo.
On Friday December 1 2017, during the Matching Day – Martino Martini School dialogues with the companies –some participants, Arxhenda, Silvia, Gresa e Tiziano, took the opportunity to share their experience abroad with ATB.
To offer a better introduction about to both Kosovo and the camp activities, students participated in a collective quiz on the little-known Kosovan territory. This workshop was successful and several students and teachers joined the group.
Here is the link of the video screened during the workshop.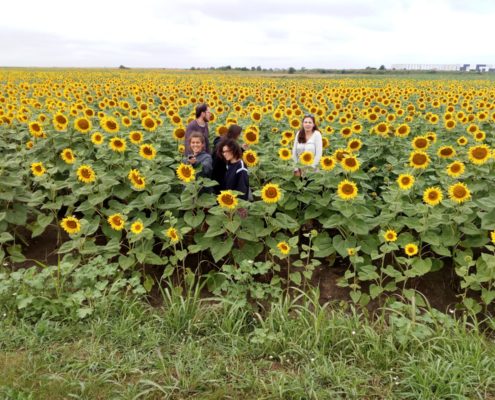 https://www.trentinobalcani.eu/wp-content/uploads/2019/07/BalcAnimazioni2019_day1.1.jpg
1200
1600
admin
https://www.trentinobalcani.eu/wp-content/uploads/2016/05/cropped-logo-atb-onlus.png
admin
2019-08-06 11:45:46
2019-08-06 11:45:46
BALCANIMAZIONI 2019 – OUR GOAL: ENVIRONMENT AND FUTURE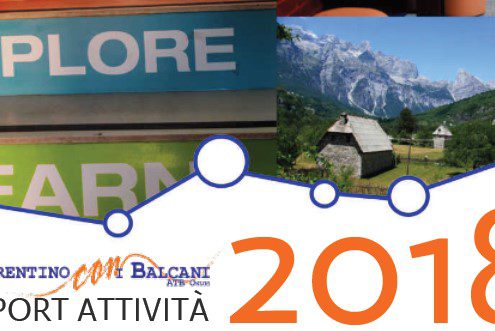 https://www.trentinobalcani.eu/wp-content/uploads/2019/02/annual-report-2018.jpg
331
719
admin
https://www.trentinobalcani.eu/wp-content/uploads/2016/05/cropped-logo-atb-onlus.png
admin
2019-02-27 15:42:23
2019-03-01 10:34:37
ATB 2018 ACTIVITY REPORT IS ONLINE
https://www.trentinobalcani.eu/wp-content/uploads/2018/07/copertina-rr.jpg
1199
1512
admin
https://www.trentinobalcani.eu/wp-content/uploads/2016/05/cropped-logo-atb-onlus.png
admin
2018-04-25 11:46:01
2019-01-16 12:43:49
ATB-RRËSHEN: MID-TERM PROJECT EVALUATION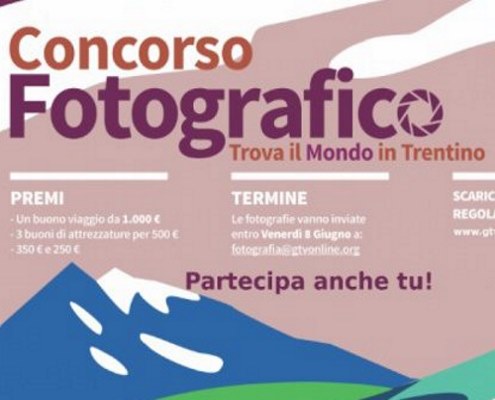 https://www.trentinobalcani.eu/wp-content/uploads/2018/07/timit-.jpg
400
495
admin
https://www.trentinobalcani.eu/wp-content/uploads/2016/05/cropped-logo-atb-onlus.png
admin
2018-03-01 09:54:53
2019-01-16 12:45:51
TIMIT PHOTOGRAPHY COURSE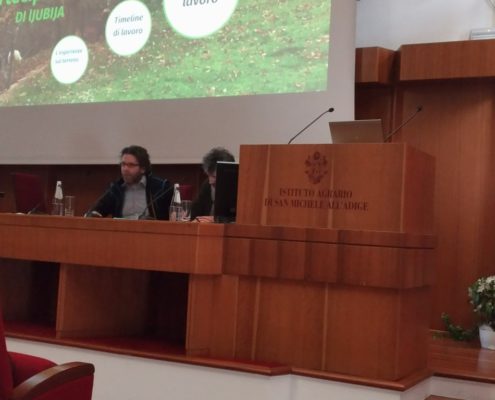 https://www.trentinobalcani.eu/wp-content/uploads/2018/02/CO_2018_02_03-FOTO-Seminario-progettazione-partecipata-del-territorio-13-FILEminimizer.jpg
768
1364
admin
https://www.trentinobalcani.eu/wp-content/uploads/2016/05/cropped-logo-atb-onlus.png
admin
2018-02-10 14:36:07
2019-01-16 12:54:47
SEMINAR ON PARTICIPATED TERRITORIAL PLANNING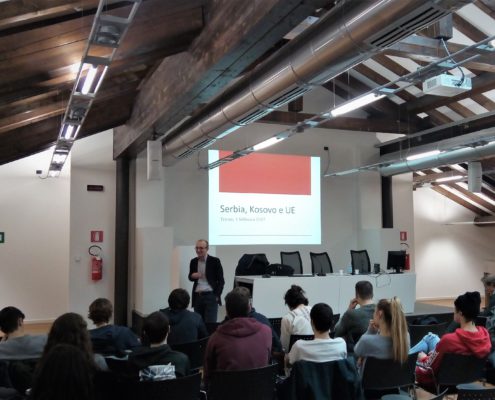 https://www.trentinobalcani.eu/wp-content/uploads/2018/02/Serbia2.1.jpg
2231
3348
admin
https://www.trentinobalcani.eu/wp-content/uploads/2016/05/cropped-logo-atb-onlus.png
admin
2018-02-06 16:00:01
2019-01-16 12:52:11
ATB - LICEO DA VINCI: SERBIA INTERNATIONAL RELATIONS
https://www.trentinobalcani.eu/wp-content/uploads/2017/12/P_20171201_124431_vHDR_Auto.jpg
2620
4656
admin
https://www.trentinobalcani.eu/wp-content/uploads/2016/05/cropped-logo-atb-onlus.png
admin
2017-12-17 12:11:16
2019-01-16 12:50:18
BALCANIMAZIONI 2017 – SHARING THE TRAINEESHIP-SCHOOL SYSTEM ACTIVITY